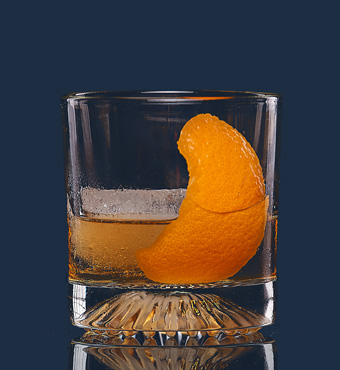 This version of the popular "old fashioned" dates back to the 1800's. Without muddling an orange or cherry, it allows the bourbon to truly shine.
1 sugar cube
2 dashes Angostura bitter
2 ounces Zachary Edward Bourbon Whiskey
Orange twist
Dash the bitters onto the sugar cube and muddle at the bottom of a chilled rocks glass. Add our
Zachary Edward Bourbon Whiskey. Stir.
Add one large ice cube to the glass (or three or four smaller cubes if you don't have a special ice cube tray). Stir until chilled and properly diluted, about 30 seconds. Spritz orange peel around the edge of the glass and lay onto the side of the ice cube.